EXP4A
EXP31B
RIMAS-EXP38B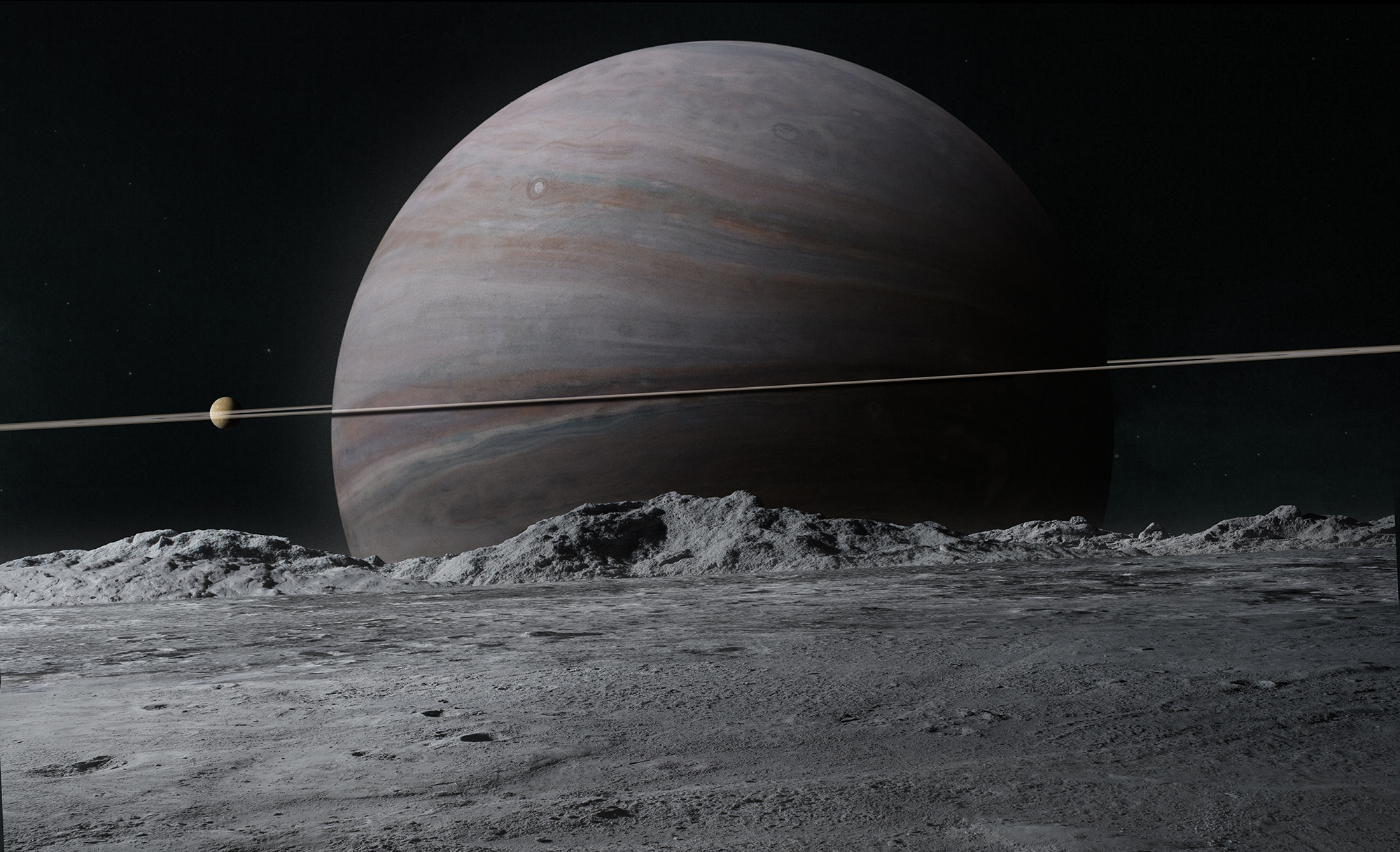 Kepler 22b
This is another planet I worked on for the #keckobservatory in November 2018.
Kepler 22b is the first confirmed planet in the habitable zone of its host star where liquid water could exist on a planet's surface. Kepler 22b's radius is 2.3 times larger than our own planet.
Here, we show the planet being illuminated by its star from the left, covered mostly by liquid water and cloud formations. The discovery of Kepler 22b was announced in 2011. It was first detected by NASA's Kepler Space Telescope; its existence was then validated using data from Keck Observatory's HIRES instrument. Kepler 22b is located 619 light years from Earth.
Miniature work: The 2nd inset picture is a cyclone made from cotton.
CREDITS: Exoplanet Art by Adam Makarenko; Scientific Advice by Keck Observatory Astronomer Carlos Alvarez @keckobservatory
Kepler 62f
Here is another concept image I created for the Keck Observatory. This image is viewed from the surface of the planet ...Although this one is another alternative version from the final image (the only difference being a large mountain in the background). Kepler-62f is a winter wonderland located on the outer edge of the habitable zone of its star. Though this Super-Earth may be a rocky ocean planet, it's likely completely covered in ice.

This is due to its distance from its host star, along with the lack of CO2 in the exoplanet's atmosphere. Also, Kepler-62f's star is cooler and smaller than our Sun, with a radius that's 37 percent smaller and 31 percent less massive than the Sun.

Kepler-62f is one of five known planets in this system located 1200 light-years from Earth. One year on this frosty world lasts 267 Earth days.

CREDITS: Exoplanet Art by Adam Makarenko and Scientific Advice by Keck Observatory Astronomer Carlos Alvarez.
Epic
EPIC 220674823 b - an alien world that is fitting for summer. This lava planet is living up to its name, with "epic" surface temperatures that are so hot, it is expected to be covered in molten lava! Here, we see a lava ocean with some solid pieces of land floating on the planet's surface, which is estimated to be a fiery 3,000 to 4,000 degrees Fahrenheit!

EPIC 220674823 b's extreme environment is due to its searing proximity to its star, EPIC 220674823; the planet is 35 times closer to its star than Mercury is to the Sun! If you had a burn-proof spaceship that could visit this planet, you would need ultra-protective sunglasses to look at its monster-sized star – it is 76 times bigger than the Sun as seen from Earth!

EPIC 220674823 b is a super-Earth; it has a radius that is 46% larger and is between 2.4 to 4.5 times more massive than our planet. It is an Ultra-Short-Period (USP) planet, which is a class of exoplanets that orbit their stars in less than one Earth day. One year on EPIC 220674823 b lasts only 13 hours!

The discovery of EPIC 220674823 b was announced in 2017 using data from NASA's Kepler Space Telescope K2 mission. Keck Observatory's NIRC2 instrument using Adaptive Optics (AO) was key to determining that EPIC 220674823 b's star is single, not a binary. This observation was critical in calculating the planet's radius.

The EPIC 220674823 system is located 825 light years away from Earth. *Scientific Advice by Keck Observatory Astronomer Carlos Alvarez
Exoplanets
I make miniature exoplanets by hand, and then photograph them. All elements are in camera including alien landscapes, accretion disks, planets, and star back drops. I am making a thousand both as an artistic challenge, and a testament to the vast reality that exists beyond us.